Muscular Dystrophy Association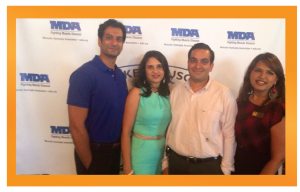 Chances are you've walked into your local grocery store, convenience strore, home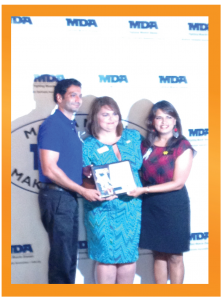 improvement store or neighborhood restaurant during February and March and seen green Paper shamrocks lining the windows and walls.
Nearly 31,000 dedicated retail locations unite with the Muscular Dystrophy Association every year to make a bold statement by raising awareness and critical donations to help people with muscular dystrophy, ALS and other related life-threatening diseases live longer and stay stay stronger, Muscle disease takes away everyday abilities like walking, jumping, running, dancing, hugging and sometimes even swallowing, talking or breathing.
Every MDA shamrock you see represents progress in the fight to end muscle disease.
How do paper shamrock help save lives? Here's how it works:
1. Generous retailers and their employees in communities nationwide sell MDA shamrock to customers at check-out for $1, $5 and larger contributions.
2. When you a shamrock to your purchase, your shamrock is scanned and added to your receipt. You write your name on the shamrock and it is displayed proudly in the store.
3. Every contribution- one dollar at a time- adds up to help support families living with muscle disease through state-of-the-art clinics, summer camps, support groups and more. They also enable MDA to fund worldwide research to find treatments and cures