Our Story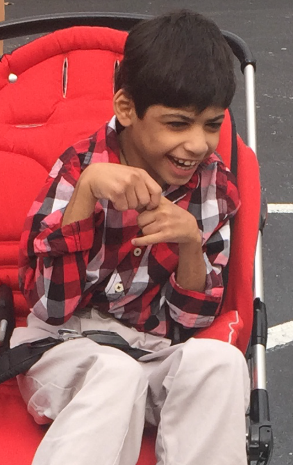 Having a child with special needs opened our eyes to the many challenges faced by families that have been blessed with such special children. Many activities that most parents take for granted are major challenges for such families. Things like making a trip to the grocery store, going to watch a movie on a Friday night, going to the park to play catch or just going to a restaurant have a family night out becomes an activity that requires a lot of planning, effort and in many cases also a lot of assistance.
We are blessed with the strength of family, friends, flexibility, faith and finances*, which make the everyday challenges much less intense then they would be otherwise, however, there are many families that only have a few, one or none of these and it is impossible to imagine how they battle these challenges that are a part of everyday life with a child with special needs.
Having first-hand experience of these struggles and having worked with organizations such as Nathaniel's Hope, we are well aware of the small things that can help these families tremendously. There is a big need for support for such families which can be thru money, time, talent, contacts, etc and we have formed Winds of Mercy to use the resources we have been blessed with to try and make a difference in the lives of these parents, grandparents, siblings, uncles, aunts, etc and of course their special gifts from God, these Special children with special needs.
Winds of Mercy is a non-profit organization currently, primarily funded by the founders and family and friends as well as its corporate partner Perfect Petroleum.
(* five f's reference from Tim Kuck's opening words before any Nathaniel's Hope event)